This post contains affiliate links. Thanks for supporting our site.
State Driver's License Scrapbooking Template:
Getting your first license is a BIG deal! My mom had a super cute idea to re-create my brother's license via scrapbook pages. I for one think it turned out amazing!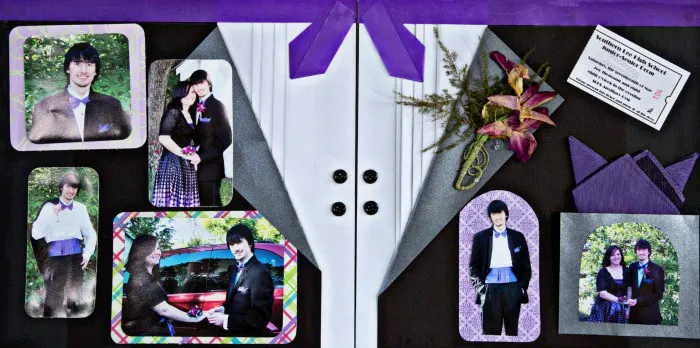 The Tuxedo Prom Scrapbooking Layout:
Prom memories and memorabilia can be preserved using this sophisticated tuxedo layout. As you can see we were able to save the boutonniere, tickets, and even the hankie!
High-school Graduation Scrapbooking Template:
Celebrate your graduate using school colors and fun photos to remind them of their achievement.
Remember to always have your camera ready because the more photos you have, the more you have to work with when creating your special pages. My family has enjoyed sitting around and reliving old memories, and these scrapbooks have been the perfect way to start our trips down memory lane.
Check out all of our Scrapbooking Posts:
Christmas Scrapbook Pages Ideas
Disney Vacation Scrapbook Ideas
Best Scrapbooking Tools for Every Project