This Quick Fried Rice is a great way to jazz up that packaged flavored rice that is always on sale at Publix. Those packages are a great template for flavor. Throw in fresh veggies and you've changed the whole tune. I had the carrots and onion leftover from the Shepherd's Pie, so I decided to add some egg and make fried rice. The zucchini is always my favorite when we go to a Hibachi grill, so that was added for color as well.
Quick Fried Rice Recipe:
Quick Fried Rice Ingredients:
1 package Knorr Rice Sides (I used chicken)
3/4 cup diced carrots
1/4 cup diced onion
1 tablespoon soy sauce
1 tablespoon stir fry sauce (Kikkoman)
3 eggs
2 small zucchini, in chunks
chicken broth (optional)
How To Make Quick Fried Rice:
In a large skillet, saute onion and carrot in olive oil for 5 minutes. Add rice packet and 2 cups of water. This is where you can take the opportunity to add more flavor and use chicken broth instead of the water. Cook according to package directions.
Meanwhile, in a smaller skillet saute zucchini in extra virgin olive oil until tender-crisp. About 5 minutes. Put aside and wipe out skillet.
Scramble 3 eggs in same skillet in a touch of butter. Set aside.
When rice is done, add the soy sauce and stir fry sauce. Stir in egg and zucchini right before serving.
You can add chicken or pork with this, or enjoy as a vegetarian main dish. My leftovers are already in the fridge for lunch tomorrow!
Enjoy!
Looking for other rice recipes? Don't forget to try these great recipes below: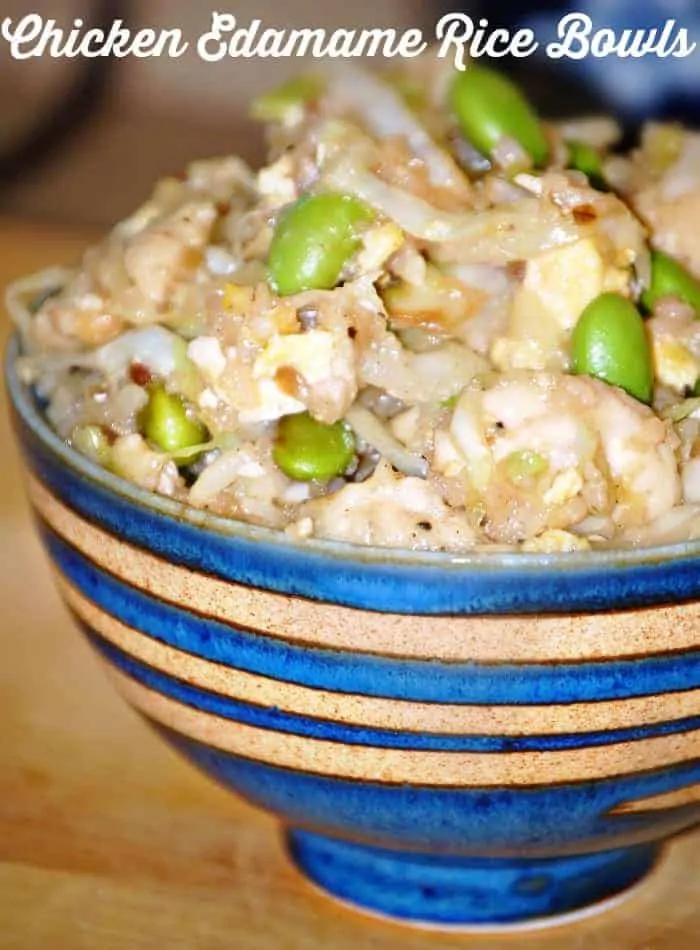 Rice is a staple in Southern homes because it's affordable and you can do so many fun things with it. What is your favorite way to eat rice? Some like it sweet. I never knew people ate rice with sugar and butter until I met my husband. Talk about surprised, but it wasn't long before I was branching out and trying lots of new and exciting rice recipes.