~This shop has been compensated by #CollectiveBias , Inc. and its advertiser #NauticaforDad . All opinions are mine alone.
I will never forget laying in bed talking about our future with my husband. We were so young, and we were both getting ready to go into boot camp. We had a plan and while we didn't know where it would take us we were excited to start our lives together. About a month before shipping off to boot camp my husband said to me "I want to be a dad.". I was shocked. We both had plans for our careers, and he had never talked about wanting to become a dad before that moment.
Needless to say I never went to boot camp and found out a few days before he left that I was pregnant. It was such a bittersweet time because he missed the first months of my pregnancy, but I love sending him letters every day sharing the baby's growth and updates on how things were going. Since that time he has been very active in the lives of all four of our children and he is an amazing dad.
Today I want to share what the kids and I believe prove he's amazing!
– He works hard to provide for us.
My husband has always been a great provider and always knew he wanted more from life than what our small town could offer. He joined the Coast Guard and has spent the last 12 years traveling the East Coast with us and making us proud. He also started his landscaping company last year and has turned it into quite a successful business. I'm honored to call him my husband, and I see just how hard he works to provide for us. He doesn't just meet our needs but exceeds them. Thanks to my husband we can plan vacations and enjoy camping in style! He doesn't have to work so hard, and we would still be proud of him if he didn't own his own business, but in everything he does he teaches us all the value of hard work and chasing your dreams. He is an excellent role model for our children, and I hope they learn the value of work the way he did when he was growing up.
– He knows how to have fun!
John isn't afraid to let loose and have fun with the kids, even if it means getting outside of his comfort zone and taking them to a dance. I think that's one of the things I love the most about him, he's willing to sacrifice his comfort to make our children smile.
– He takes us on special trips and vacations.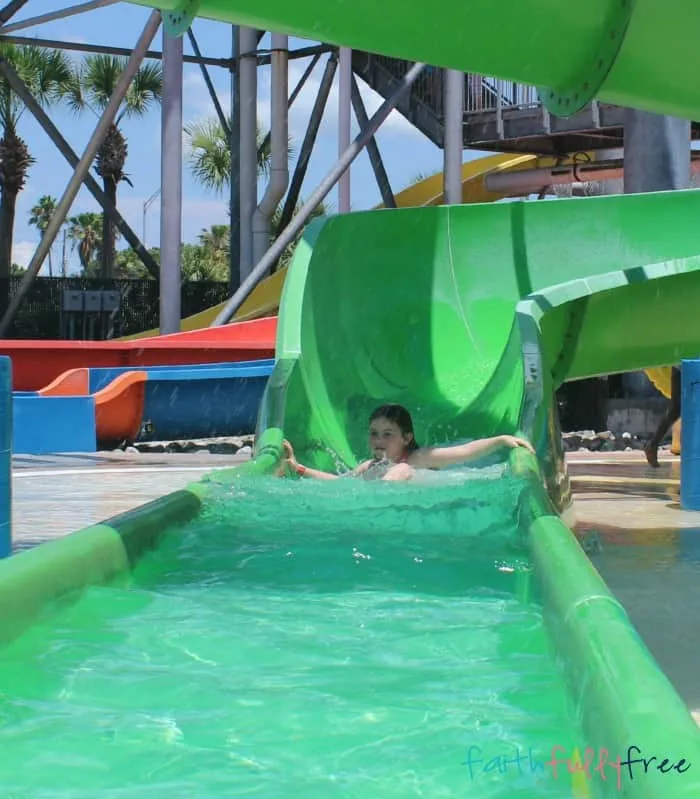 My husband has always allowed me to plan a yearly vacation and he is willing to endure the pains of crowded amusement parks for our enjoyment! We all loved camping so much last year that he purchased a camper for us, and I can't wait to spend the summer in it with him and the kids. This is one of the reasons he works so hard, so we can enjoy doing special things together as a family. Things the kids will remember for years to come. It's awesome being married to a man that sees the value in taking vacations and special trips together.
– He's active in the lives of our children.
My husband has never been one to sit back and watch. He's a "do" er. He has to be involved in whatever is going on, and the kids love that about him. He doesn't take us to the beach to sit back and relax; he is always playing with the kids whether we are at home or away. He's also active in personal matters. When the kids are struggling with an issue or they, need someone to talk to they know they can turn to him. He's always ready to give advice and a shoulder to cry on.
Every year I try to get my husband gifts from the kids that show him how much we appreciate him and all he does for us. We have never been the tie kind of family (most likely because he doesn't wear a tie that often 😉 ). This year was pretty easy because I had a few great ideas before June even rolled around.
I knew he was running low on cologne, so I stopped by Macy's with the kids to pick out a new cologne for him. We got him Nautica Life because he's always been a huge Nautica fan!
We also got him concert tickets to see Luke Bryan (one of his favorite country music artists), a new pair of wireless earbuds to wear while working, and a new mug which apparently keeps ice frozen for two days. He's been talking about it for weeks, so I had to throw that in as well! Especially since we go camping so often.
To help share the love for all amazing dads out there, we are hosting this awesome giveaway! You can enter to win these awesome prizes:
1 Grand Prize Winner will win a $4,000 Cruise Vacation Package
5 Second Place Winners will win a Nautica Men's Fragrance Gift Package
Nautica for Dad
So… that's how we would describe an amazing dad! What do you think makes a dad amazing?