This post families that play together stay together, is sponsored by Vocalpoint and Dick's Sporting Goods. All opinions are my own.
Did you know that families that play together stay together? As most of you already know, my husband and I were married for ten years, divorced, and then got remarried. We have been remarried for two years, and it amazes me to think about the changes that have occurred over the past few years.
One of the biggest things I have learned about marriage and family is that you need to have things in common.
This isn't to say that you have to love the same things as everyone else in your family, but if you find nothing in common with anyone in your house, you have a BIG problem.
When it comes to marriage, think about the things that drew you together in the first place. For my husband and I, this doesn't help because we never had much in common before we married.
Families That Play Together Stay Together:
We met as teens, so we hadn't had a chance to figure out who we were exactly. After our divorce and remarriage, we knew things had to change this time.
This time, marriage would be different, and our family time would also be different. As a workaholic, I spent the majority of my time during the last few years of our marriage building my business.
We only traveled and did fun things when it worked well with what I had going on in my business or was directly related to what I was doing with my career.
This time around, we are making sure to spend more time together as a family. We are cultivating interests together, and we are all growing together.
One of our favorite things to do is camping. We can camp near or far, which we all enjoy more than we ever would.
We also play sports together, and our children belong to different sports teams. This is not to say that we have dedicated ourselves to always being busy because we always keep our schedules in mind, and we never want to be a slave to any sport or activity, but we plan.
We plan to play!
How fun does that sound? Seriously… as adults, we work ALL THE TIME.
So as adults, we have to plan to play.
Play with our kids, play with each other, PLAY! It has made a significant difference in our and our children's lives.
When life gets busy, and the guilt of having to miss things because of work sets in I can glance at my calendar, and I know that in a weekend of two, we will be playing together.
It relieves stress and always gives us an adventure to look forward to.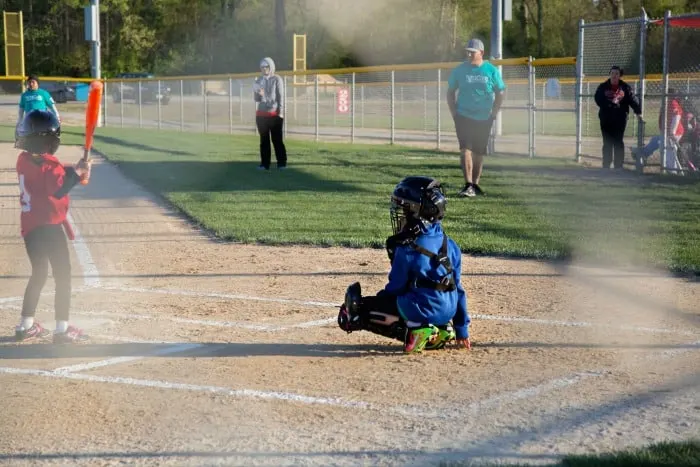 Can you guess what we do while we camp?
That's right! We play.
We play board and card games, throw the balls around, ride bikes, and go fishing. We take the weekend to do whatever we want to do.
The weekends we spend camping are memory builders for our children and a chance for us to strengthen our bonds.
I will never regret playing with my children or husband because those memories can help you overcome your struggles.
Marriage is not a cakewalk; sometimes you need to pull those beautiful memories of amazing moments shared out of your memory banks when the going gets tough.
Play Together Stay Together:
One of our favorite family stores is DICK's Sporting Goods ®. I call it a family store because it's one of the few stores everyone loves to shop in.
When I tell the kids we are going to DICK's, everyone in the house is excited, and no one ever asks to stay home!
We made two trips in the past few weeks (I was shopping online a lot before these trips because it had been so cold) to pick up some of the things we needed for our camping trips and the kid's baseball and softball seasons.
When we go to DICK's Sporting Goods, we first pick up everything we need.
Then we walk around dreaming.
On our last visit, I went with just my husband, so we scoped out a new kyack (my next big purchase) and talked about all the fun we would have camping this summer.
Our store is two stories, so we always start at the bottom. I can never leave the store without checking out the fitness apparel, and of course, the kids have learned to browse the clearance racks for anything they don't "need" at the moment.
I think I've taught them well. If you don't need something, justify your purchase with a clearance tag! Ha!
Between our two trips to DICK's this month, we got three new pairs of cleats, three new gloves (which we were able to get steamed in the store), two bat bags, a new bat for the girls, baseball pants for all three of our players, softballs, and our new fishing poles.
The boys each broke a fishing pole on the pier last year, so we had to replace those before our upcoming fishing trip.
While we probably spend more money on playing together than we do anything else, it is worth it. Deciding to play together has been the best investment we could possibly make for our family. We have done more together in the past two years than in the previous ten.
If nothing else, I hope I have inspired you to spend more time playing with your family. We only have a limited amount of time, so spend it well.
Spend it intentionally, and spend a good part of it playing! Remember, play together, stay together. 😉
To encourage you to play I've partnered with DICK's Sporting Goods to give you a chance to win a $50 gift card! You can enter below: