Today I'm sharing 100 Free Apps For Your Child's Amazon Fire Tablet and guess what, we downloaded them all in one afternoon!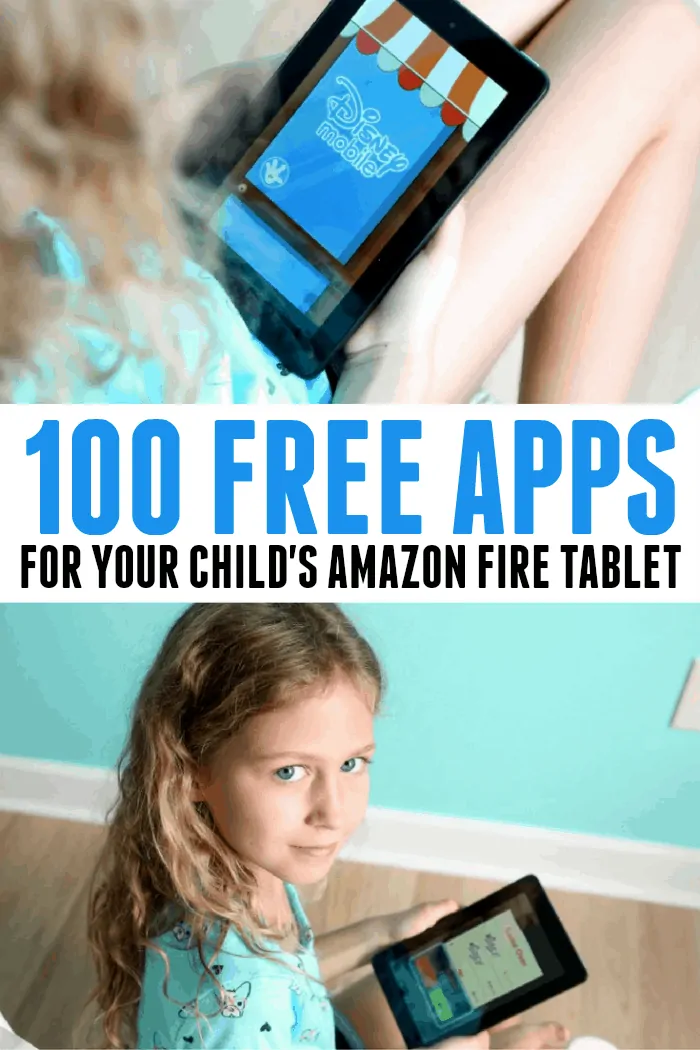 My daughter loves playing games, but like most kids she moves from one game to the next pretty quickly.
Before she got her Amazon Fire Tablet she played games on my phone and she was always begging to download games.
As excited as I was to get her a device to call her own I dreaded having to constantly check the games I knew she would be asking to download.
Little did I know Amazon Underground would not only save the little sanity I have left it would also save my bank account.
Before I share this excellent list of 100 free apps for your child's Amazon Fire Tablet (or Android device) let me tell you a little about how Amazon Underground works.
Amazon Underground apps & games are available to customers in the United States, UK, Germany, France, Italy and Spain.
Amazon Underground is only supported on 5th Generation (2012 – newer) and newer Fire tablets, and Android phones.
When accessing Amazon Underground, your device may display a notification indicating that the app will get access to sending SMS messages, and that "this may cost you money."
At this time, SMS verification is only used by the Amazon Appstore in selected regions and is not required if you have an account on Amazon.
The quickest way to download games to your child's Amazon Fire Tablet is to go to the Amazon Appstore online and look for the Amazon Underground Catalog of "Actually Free" games.

Then you can deliver the games you want straight to the device of your choice.
My daughter and I sat down at the computer together and chose over 100 games together and sent them to her Fire Tablet.
After about two hours she had over one hundred games to play and I never have to worry about downloading a game again!
Just kidding, there will be new games, but this should keep her busy for a day or two. 😉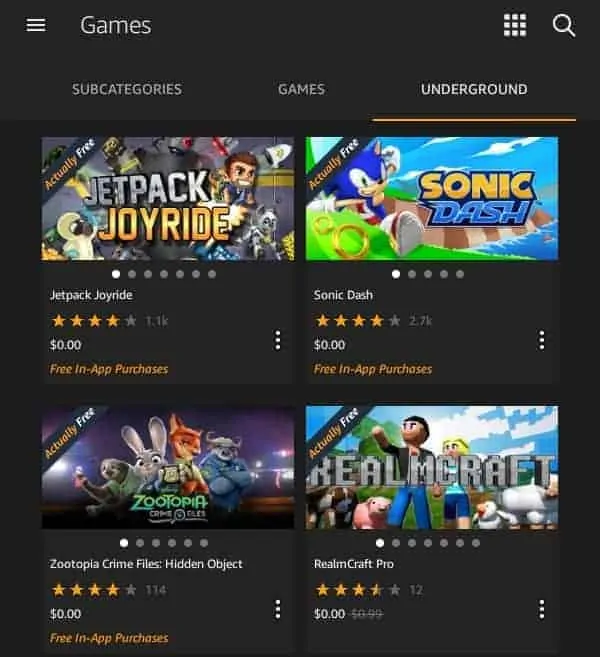 If you don't want to bulk download games or want to get additional games after you download from this list you can always check for new games on your Fire Tablet by looking in the Underground section.
One by one you can check out each game and download them to your Amazon Fire Tablet.
Amazon Underground. You don't have to worry about any hidden charges or in-app fees because there aren't any!
So let's get this download party started!
100 Free Apps For Your Child's Amazon Fire Tablet:
100 Free Apps For Your Child's Amazon Fire Tablet: Educational Apps
Third Grade Learning Games – (Also available for other grade levels)
Times Tables Game
Math Run
Lost For Words
Spell n Link
100 Free Apps For Your Child's Amazon Fire Tablet: Brain & Puzzle Apps

Flow Free
Sudoku Quest
Cut The Rope Magic
Block!
Guess The Emoji
Can You Escape 3
Dots
Pudding Recipe
Fruit Splash Pro
Bag It
100 Free Apps For Your Child's Amazon Fire Tablet: Disney Apps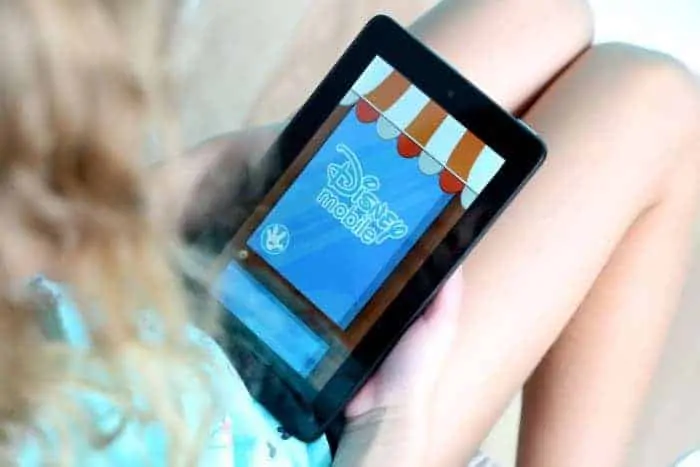 Puffle Launch
Star Wars Rebels: Recon Missions
Crash, Boom, Ham!
Wreck-It Ralph
Big Hero 6 Bot Fight
Where's My Water?
Inside Out Thought Bubbles
Toy Story: Smash It!
Frozen Free Fall
Where's My Perry?
Dodo Pop
Maleficent Free Fall
Cinderella Free Fall
Where's My Mickey?
Castle of Illusion Starring Mickey Mouse
Disney Checkout Challenge
Zootopia Crime Files: Hidden Object
Monsters University
DuckTales: Remastered
Nemo's Reef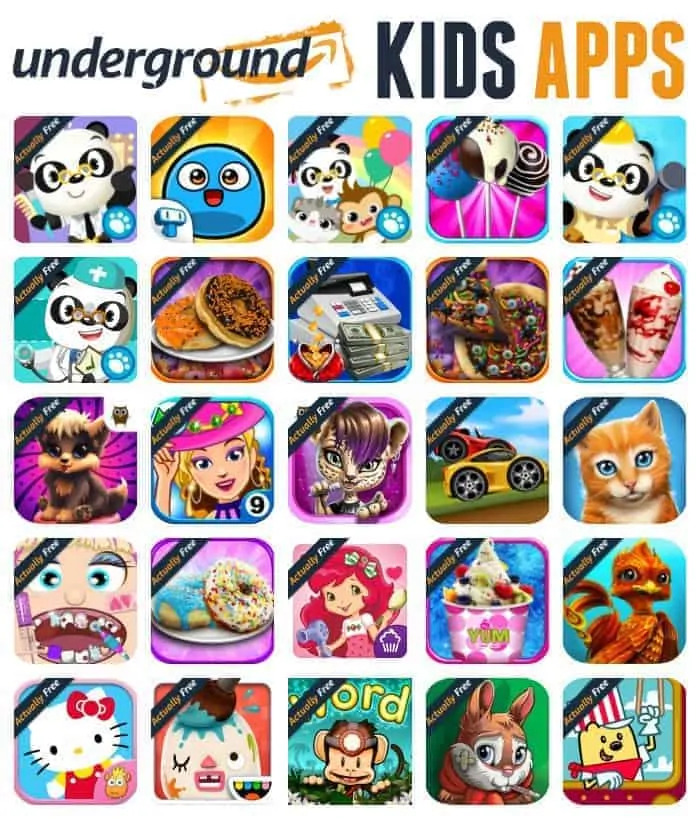 100 Free Apps For Your Child's Amazon Fire Tablet: Kids Apps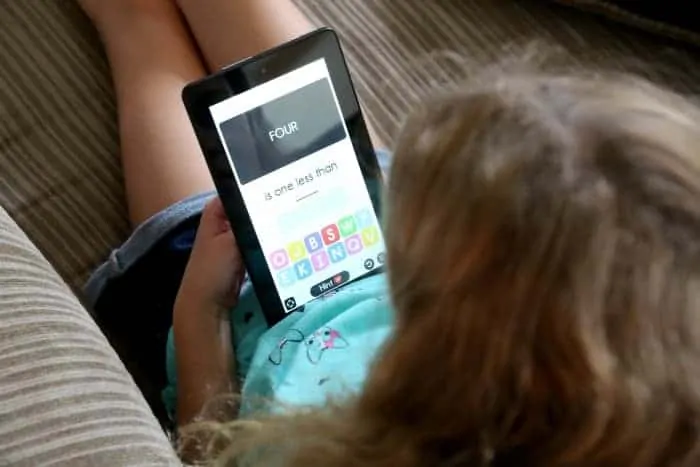 Dr. Panda Beauty Salon
My Boo
Dr. Panda Daycare
Cake Pop Kids Cooking Games
Dr. Panda Handyman
Dr. Panda's Hospital
Halloween Donut Make & Bake
Supermarket Cash Register Simulator
Halloween Candy Pizza Make & Bake
Milkshake Yum
My Cute Dog Bella
My Town Fashion Show
Animal Hair Salon – Rockstars
Fun Kid Racing
PetWorld 3D: My Animal Rescue
Celebrity Doctor & Dentist
Donut Make & Bake
Strawberry Shortcake Berry Beauty Salon
Frozen Yogurt Maker
Fantasy Baby Animals
Hello Kitty All Games For Kids
Toca Mini
Monkey Word School Adventure
Dreamjob Veterinarian – My First Animal Practice
Wubbzy's Train Adventure
100 Free Apps For Your Child's Amazon Fire Tablet: Action Apps
Cut The Rope 2
Sonic Dash
Fruit Ninja
Jetpack Joyride
Power Hover
Thomas and Friends Race On!
Bubble Hero
Tiny Passengers
Shiny The Firefly
Supermarket Mania
100 Free Apps For Your Child's Amazon Fire Tablet: Adventure Apps
Momonga Pinball Adventures
Twisty Hollow
Western Valley Adventure
Monument Valley
Froggee
Mahjong Mystery: Case of Numbers
Monsters Ate My Birthday Cake
The Sleeping Prince: Royal Edition
Jetpack Disco Mouse
Memory Quest: Dungeon Adventure
100 Free Apps For Your Child's Amazon Fire Tablet: Top Rated Apps
JellyFlop!
Heads Up!
Doodle Jump DC Super Heroes
Bad Piggies
Rope'n'Fly 4
Prize Claw
MonsterCrafter Pro
Galaxy Bowling 3D Underground
PAC-MAN Friends
Trial Xtreme 3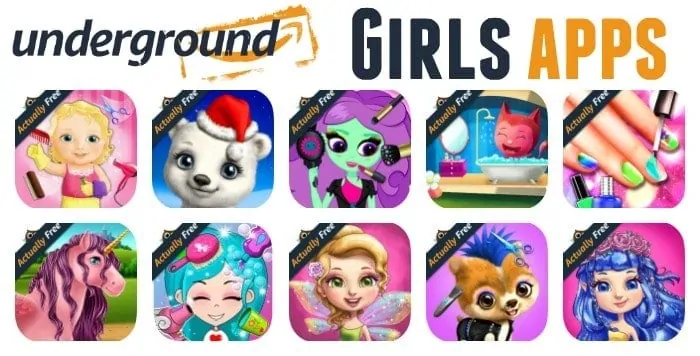 100 Free Apps For Your Child's Amazon Fire Tablet: Girls Apps
Sweet Baby Girl Salon 2
Christmas Animal Salon
Monster Sisters Party
Miss Preschool Kitty Math
Fashion Princess Nail Salon Makeover
Princess Horse Club
Smart Girl Daily Routine
Fairy Sisters
Animal Hair Salon
Fairy Sisters 2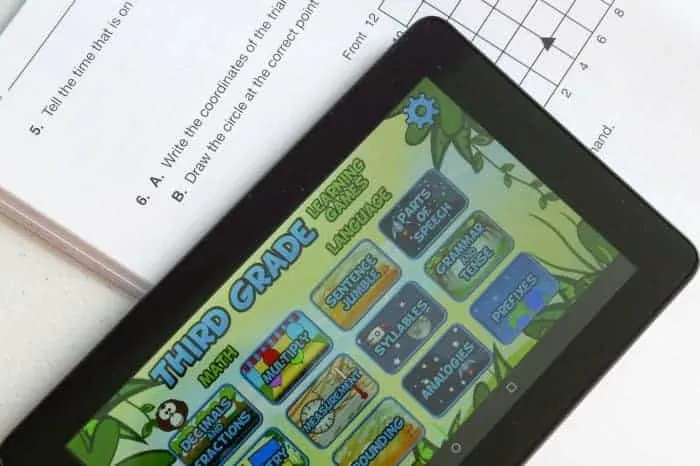 As you can see Amazon Underground has something for everyone! Believe it or not, this is just the tip of the iceberg! They have over 3,000+ free apps available for download and I've just scratched the surface in my post today. So take a look for yourself. I can promise you, you won't be disappointed.
This post contains affiliate links.