Thanks to my husband, I can write this Breezes Bahamas All-Inclusive Resort Review! My amazing husband took me on a second honeymoon this year, and we celebrated in the Bahamas. Well, we also celebrated at sea because we took a Royal Caribbean cruise to get there! The entire trip was incredible, and we were able to bond and communicate in ways that aren't always possible with four children monitoring our every move.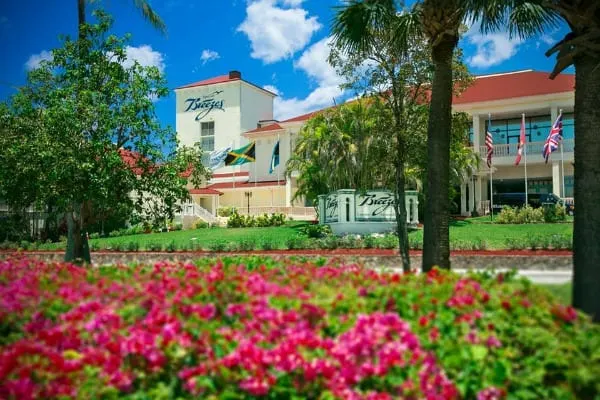 On the third day of our Royal Caribbean cruise, we ported Nassau, Bahamas. I had such a great time at Mr. Sancho's in Cozumel that I knew I wanted to go all-inclusive again in Nassau. Before we left the states, we researched a few different all-inclusive resorts, and Breezes All Inclusive Resort looked like it would be the most affordable option. After getting off the ship, we went to the visitor's area and asked how much it would cost to ride the bus to Breezes Bahamas Resort. I was shocked when the guide told us it only costs $1.25 to ride the bus each way. I'll admit I was a little afraid because I wasn't sure how "safe" the bus would be, but the driver was excellent, and we made it in one piece.
Tip: When riding the bus, be sure to tell the bus driver where you want to be dropped off. If not, enjoy the super cheap ride and scenic tour of the ENTIRE island (yeah, that was us!).
After arriving at Breezes, we checked-in paid $65 for our day pass, and immediately signed in using the free wi-fi! I had been dying to check my email and talk to the kids (Thank you, FaceTime). After that, we lounged in the pool for almost the entire day. It was the most relaxing and most romantic part of our whole honeymoon. We both agreed that it was the best way to spend the day in the Bahamas. The only time we got out of the pool was to eat lunch and to go kayaking. The water was beautiful, and kayaking was a lot of fun (and a great workout), but after visiting Coco Cay and finding out just how salty the water was, we chose fresh water over the ocean.
What You Need To Know:
Cost: $65 for the day (the band says the day ends at 6 pm, but they would have let us stay later because they are VERY laid back).
What you get:
– Free Wi-fi
– Unlimited Dining (food is excellent)
– Unlimited Drinks (Cocktails and wine) – Be sure to ask for the Superman
– Free Rock Climbing, Basketball, Tennis, Beach Volleyball, Dancing, Trapeze, Billiards, and more
– Free Sailing, Windsurfing, Kayaks, Swimming, and more
– No Tipping Allowed!
We had a blast, and we will return to Breezes Bahamas All-Inclusive Resort! Oh, and one more tip: If you want to try out your flying skills on the trapeze, don't drink! They won't allow you on after drinking. 😉
I hope you get a chance to visit soon!
To learn more about Breezes, check out these sites: Breezes Website / Facebook / Twitter / YouTube.
Are you planning to go on a cruise? Check out these articles for more advice: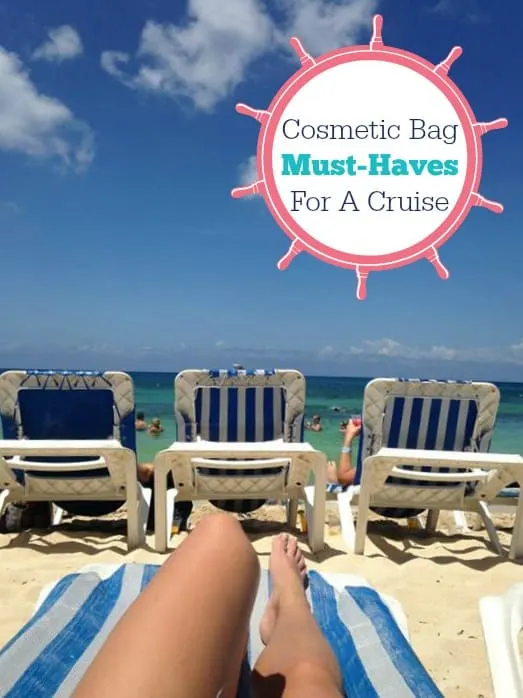 Cosmetic Bag Must-Haves For A Royal Caribbean Cruise