How many calories do I need each day? That is a fundamental question if you are trying to gain, lose, or even maintain your weight.
Today I want to help you learn how to answer this question.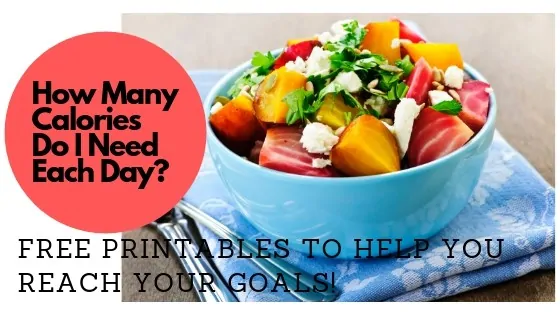 When I shared how I lost 20 lbs in two months, I couldn't believe how many people reached out to ask me how I did it.
I was a little overwhelmed, so I decided to use the Faithfully Free Fitness group I started on Facebook last year as a place to gather ladies and answer questions.
Trust me; I want to help you lose weight, build muscle, and reach your goals.
Sadly for all of us, I am only one person, so I am doing my best to keep up with your requests and help you all as quickly as possible.
JOIN US! Faithfully Free Fitness Facebook Group <—– See ya there!
That's why I need you to help me, help you.
Here's the thing. If you want to lose weight, you have to do the work.
Sure, it's nice to have help (and that's what I'm here for), BUT at the end of the day, every choice you make is up to you.
That's why we are starting like this. If you ask, "how many calories do I need each day?".
I'm going to say, here is the info; now you figure it out!
How Many Calories Do I Need Each Day? Let's Figure It Out!
Want to use a worksheet instead?
Go ahead and download and print your FREE Faithfully Free Fitness Calorie Calculator Worksheet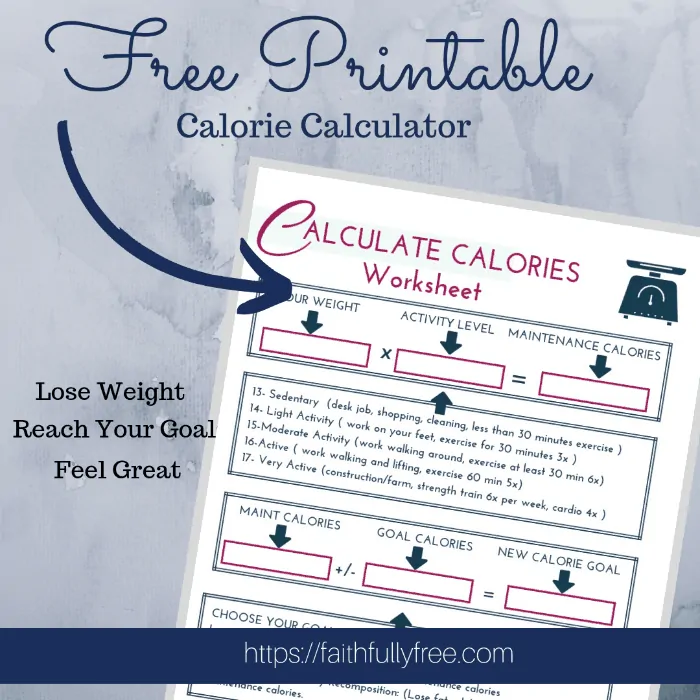 Step 1: Your weight in pounds _______
Step 2: Choose your activity level (many people overestimate how active they are so I usually choose one number below what I think I do to be safe)
13- Sedentary (desk job, shopping, cleaning, less than 30 minutes per day of purposeful exercise )
14- Light Activity ( spend the day on your feet, exercise for 30 minutes 3x per week)
15-Moderate Activity ( spend the day walking around, exercise at least 30 min 6x a week)
16-Active ( spend the day walking and lifting, exercise 60 min 5x per week)
17- Very Active (construction/ farm work, strength training 6x per week, cardio 4x per week)
Step 3: Your weight in lbs. X your activity level
Example: 127 x 15 = 1,905 – My current maintenance calories are 1905
I chose 15 because even though I do work out at a 17, I have a desk job. So I would choose 16, but I went one number lower, so I don't overestimate! I can always start with these numbers and add more calories if needed.
Step 4: Choose your goal
4a: Lose fat: Subtract 500 calories from your step 3 number
4b: Gain Muscle: Add 300 calories to your step 3 number
4c: Maintain Weight / Body Recomposition (Lose fat while building muscle): Keep your calories the same
Note about body recomposition: It is possible to lose fat while building muscle, but it usually only works for people new to training. If you've been training for years, you are better off cutting or bulking.
Examples:
Let's say my goal is to lose a few more pounds before my vacation I would take my maintenance calories of 1,905 and subtract 500 giving me 1,405 calories per day.
If my goal was to gain lean muscle mass I would take my maintenance calories of 1,905 and add 300 calories giving me 2,205 calories per day.
Maybe my goal is to "try" to gain muscle while burning fat I would keep my calories at 1,905 per day.
Step 5: Use these numbers for at least one month before you make any changes. Feel free to ask in our Facebook group if you have any questions about your numbers. We often want overnight results, and when we make changes and see the scale move, we want to speed up the process, or we get scared.
Step 6: If you don't see the changes after a month, you want to decrease or increase your calories by 5% and wait a few weeks before making more changes.

If you are happy with the changes you see, keep doing what you're doing. If you're losing weight, don't drop your calories even lower; wait until you haven't lost weight for a week or two.

Fat loss is not linear; it is like a wild roller coaster ride.

You also have to remember to pay attention to your body and your menstrual cycle because that can seriously throw off your number on the scale.
Step 7: Calculate your macros based on personal taste and menstrual cycle.

To calculate your macros, check out this post How To Calculate Your Macros In A Way That Works For You.
Step 8: Track your weight.

Weight 3x per week and average out your numbers to gather data that is as accurate as possible. Weight fluctuates daily, but you can get a better idea of how you're doing by averaging three weights per week.

I've created a printable chart to make this easier for you —> Faithfully Free Fitness Weight Tracker to track your weight and weight loss each week.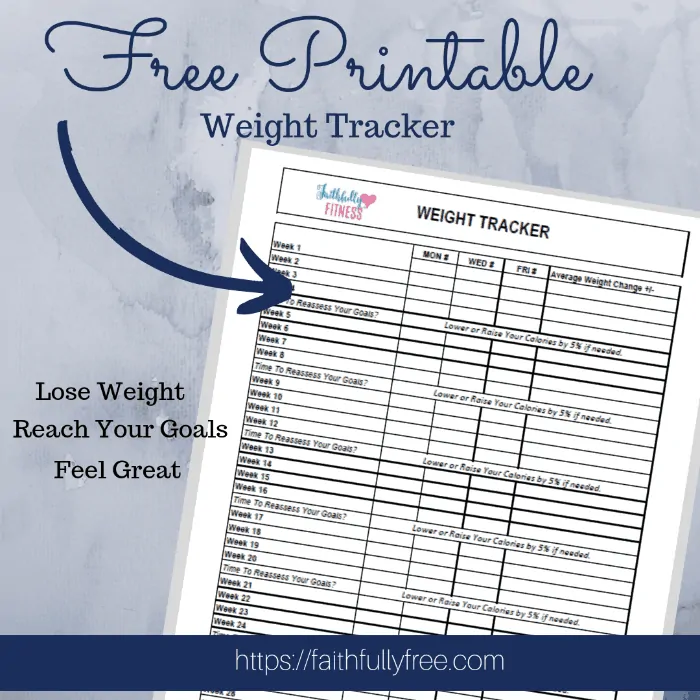 Need Motivation & Inspiration? Check out fitlosophy products and find something for your journey! Shop Here (affiliate link)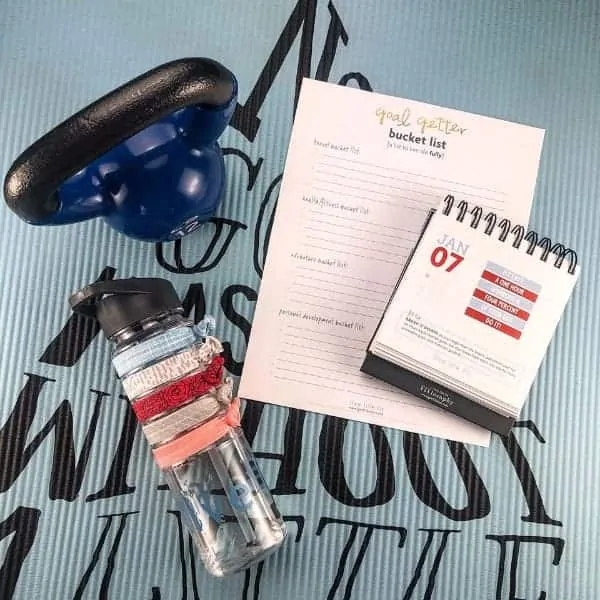 Note: I am not a doctor, nor do I play one on TV. For all health-related issues and any time, you start a new diet or fitness plan please consult your doctor first! Please review our Faithfully Free Fitness Disclaimer for more information.