You already know how big of a deal game night is around here, but game nights are also super busy. That's why I try to come up with fast and easy dinners that the kids will enjoy and that we can clean up easily.
We used to celebrate Taco Tuesday every week but for some reason that tradition ended last year. With football season in full swing, I decided to break out my favorite guacamole recipe and heat up the skillet for some delicious tacos.
My kids like a mix of soft and hard tacos so we always choose the Old El Paso Hard & Soft Taco Dinner Kit and this week the boys begged to try the Old El Paso Soft TacoBake Dinner Kit. These kits are so inexpensive that I have a hard time saying no to their requests. Hard and Soft Taco Kits keep everyone happy. Each kit contains deliciously crunchy corn Tacos AND tasty soft tortillas, plus Taco Seasoning Mix and Taco Sauce so we can create a Mexican fiesta with ease. We just add meat, our favorite toppings, and bam, we're done! Oh and sometimes I like to use chicken and turkey to change it up a bit.
Today I'm going to share how we roll on game night with our awesome taco bar and game day guacamole dip.
Let's get to the guacamole recipe:
Guacamole Dip Recipe: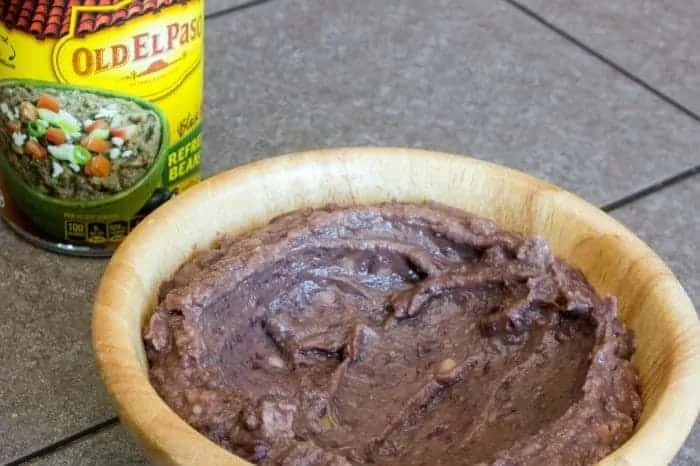 Ingredients:
1 Can Old El Paso Refried Beans
2 Avocados from Mexico Avocados
3/4 Cup Salsa
1/4 Cup Diced Onions
1 Tbsp Lime Juice
1/4 tsp Garlic Powder
1 tsp Chili Powder
Dollop of Sour Cream
Diced Tomatoes
How To Make It:
Heat refried beans and place in a bowl (form beans like a bowl within the bowl)
To make guacamole mash avocados and mix with salsa, onions, lime juice, garlic powder, chili powder, and salt.
Pour guacamole over beans
Top with sour cream and garnish with tomatoes
Once we have our dip we cook up our meats, start cutting up any toppings (lettuce, tomatoes, onions) and put out all of our taco ingredients (cheese, guac, and salsa).
This time, we did add the Soft Taco Bake and the kids LOVED it.