This DIY Dog Adoption Gift Basket shop has been compensated by Collective Bias, Inc. and its advertiser. All opinions are mine alone. #CarpetProtect #CollectiveBias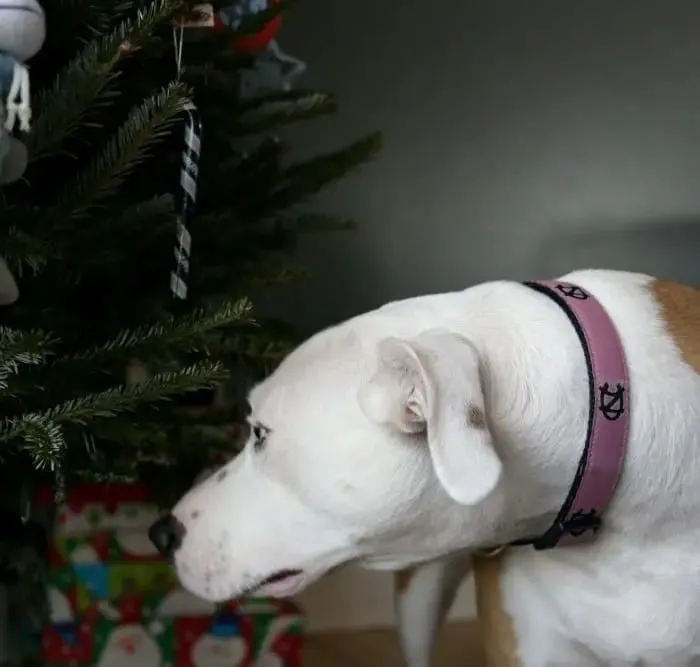 Three years ago my kids woke up on Christmas morning to the sweet sounds of a new puppy. Adopting Sophie may have been a gift for our children, but it has been a blessing for our entire family. Sophie brings joy to everyone who visits our house. She is such a sweet girl, and everyone loves spoiling her!
This time of year is one of the most popular time of year for pet adoptions, so I thought I would share a DIY Dog Adoption Gift Basket with you. If you know someone who is adopting a dog this year, please do them a favor and put together this gift basket of things they may not think to get.
DIY Dog Adoption Gift Basket:
101 Dog Tricks – This is one of my favorite books and is a must-have for training a new pet! Tricks, like shaking paws and fetch, are fun, but basic commands are crucial for pets to learn early on to help keep them safe and healthy.
Toys – Toys aren't just about fun. Much like children toys can teach dogs valuable lessons. Dogs learn about boundaries, their toys stimulate them mentally, they make great training tools, and they are just plain fun! If you want to bond with a dog play and cuddle!
STAINMASTER® Carpet Pet Stain Remover – Even if your pal is adopting a previously housetrained pooch make sure they are prepared for accidents. When dogs are stressed messes can happen. This is completely normal and should be expected.
I love this product because it removes stubborn pet stains and contains ODOR REMOVE™ Technology! After cleaning with STAINMASTER Carpet Pet Stain Remover, it leaves behind an invisible shield to repel dirt to protect against re-soiling, making it easier to clean the next time Fido has an accident!
If your pup or dog has an accident cleaning is a breeze, simply:
SPRAY: Spray product liberally and directly on affected areas.
WAIT: Wait 3-5 minutes to allow solution to penetrate the stain.
BLOT: Dampen the spot with water and blot with a clean, colorfast paper towel or cloth. Repeat as necessary to remove the stain. For best results treat stain immediately.
This product is great for pet stains like urine, vomit (poor pup), and feces, and everyday stains like coffee, grape juice, jelly, chocolate syrup, ketchup, dirty motor oil, and soil.
Treats – Treats are great because they give you a chance to spoil your friend's new dog when you go to visit (just kidding). Remember that training book you purchased for your bestie? Well, these treats are going to come in very handy when your pal is training their new furry friend.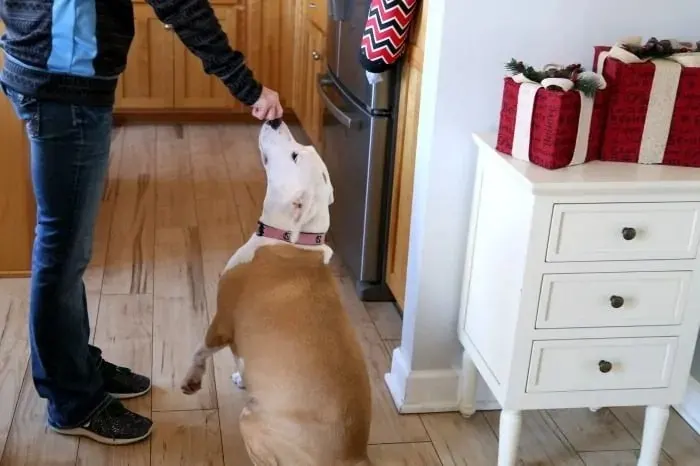 Doggie Dish Placemat– Both stylish and practical a placemat is a great way to keep messes off the floor under dog bowls, and most new pet owners won't think to grab this handy floor saver!
DIY Dog Grooming – Think grooming a dog, is as simple as spraying her down with a hose? Oh no, every great dog owner knows that more goes into grooming than water and shampoo. It's all about technique, and this book will teach a new pet parent everything they need to know!
Basket– Make sure you package everything in a good sized basket that can be used to house grooming and training supplies for the dog. This will help your friend stay organized!
STAINMASTER Carpet Pet Stain Remover is available in the cleaning aisle at Target; I purchased mine in Chesapeake, VA. STAINMASTER Carpet Pet Stain Remover is not available at all Target locations but is available online. Click here to find STAINMASTER Carpet Pet Stain Remover, or have it shipped for free, to your local Target store.
Save 25% off STAINMASTER Carpet Pet Stain Remover with this Cartwheel coupon!
Pin this DIY Dog Adoption Gift Basket Tutorial for later: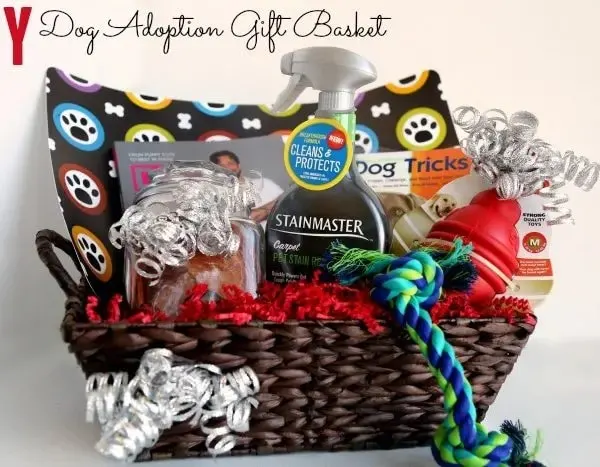 Read More Posts Like This: