Coronavirus memes have been floating around for a few months now but man over the past few weeks they just keep getting funnier.
I know what you're thinking, is it really the time for memes?
To which I would say, it's always a good time for memes.
Where would we be without Baby Yoda and Bevis making an appearance together? Also, what the heck is up with the toilet paper shortage?
Beetlejuice is looking kind of worried about catching COVID-19 from his food.
Seriously, I would love to be a fly on the wall in all the Young Living households right now! Back away Coronavirus or I will splash you with my peppermint oil.
I love Peppermint oil btw (it's great for headaches, candy disks, and gum).
I mean he's not wrong! This cat looks like a dude don't you think?
The payback our dogs have been waiting for. Do you realize you touch your face a bazillion times a day? I just touched mine! Oh gosh, touched it again!
Lyme disease and coronavirus. That sounds like a terribly delicious combination.
While I have no enemies, I am glad to see Manson made it back in time for a meme.
This is so before my time (Okay Boomers, don't get mad that I'm young) but it's still funny!
I have snorted caffeine up my nose and I can tell you this is a bad idea.
Will the vitamins potentially make it into your system? Sure, but you could end up with a terrible headache and have to go to the ER and waste a COVID-19 test just to end up catching the coronavirus while in the hospital. – Winning run-on sentence right there!
Oh my goodness gracious. YES! This coronavirus meme is me 10000000%
I'm selling too if you're looking. I sell all varieties of hand sanitizer, including those infused with essential oils for added protection! 😉
I also like to lick my fingers. Barf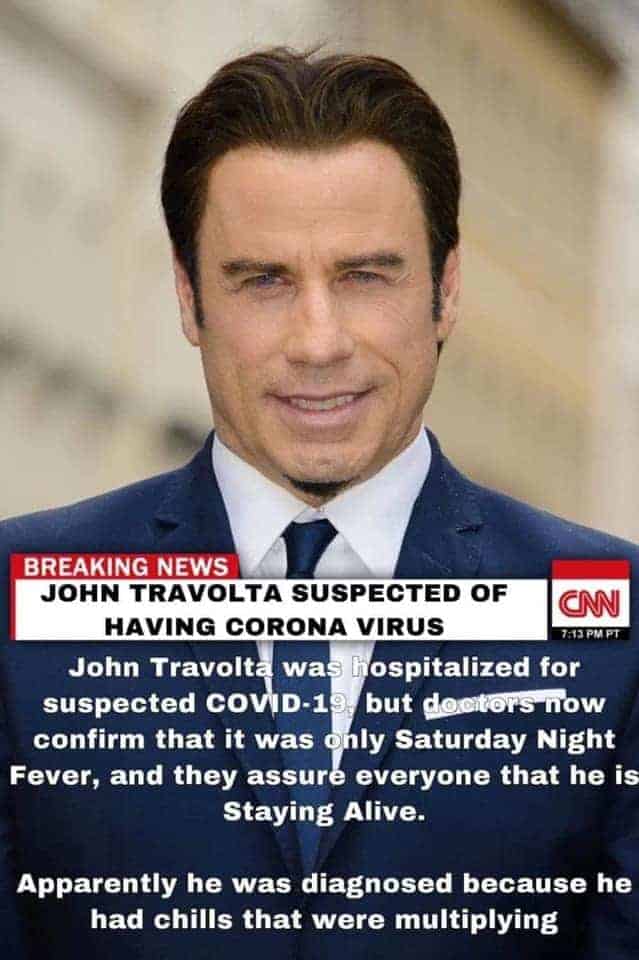 Poor Tom Hanks actually has the virus and he and Wilson have been returned to the island to die alone. 🙁
Well, that doesn't surprise me one bit. Is it just me or does the wagon resemble a roll of toilet paper? Guess that's what everyone's been doing with those!
When they aren't making coronavirus memes about toilet paper, water, and hand sanitizer they are hawking them at the Pawn Stars store. Isn't that nice? I paid $8 for a pack of water today. I'm sorry but that is highway robbery!
Yes!!! Let's do this! Not sure what the irons are for though.
People be like
Say hello to my little friend
Coronavirus sees all the TP and is gone before we can say GOTCHA!
So far we are missing a field trip. Hopefully, our JoJo Siwa concert doesn't get canceled. 😉
The one thing we can thank this virus for is bringing hygiene back!
WASH YOUR HANDS LOSERS!
See all the funnies on Reddit!